Cerrado del Aguila Padel Club
Since its opening in 2009 in Mijas Costa, Cerrado de Aguila Padel Club has become a favorite destination for many padel fans who seek the highest quality service, extensive experience in academy, social, and professional players.
Best price guarantee at Cerrado del Aguila Padel Club
Cerrado del Aguila Padel + Villa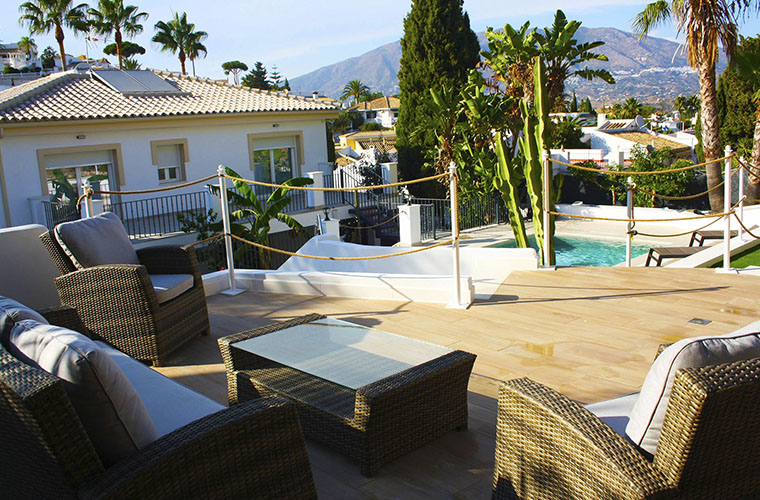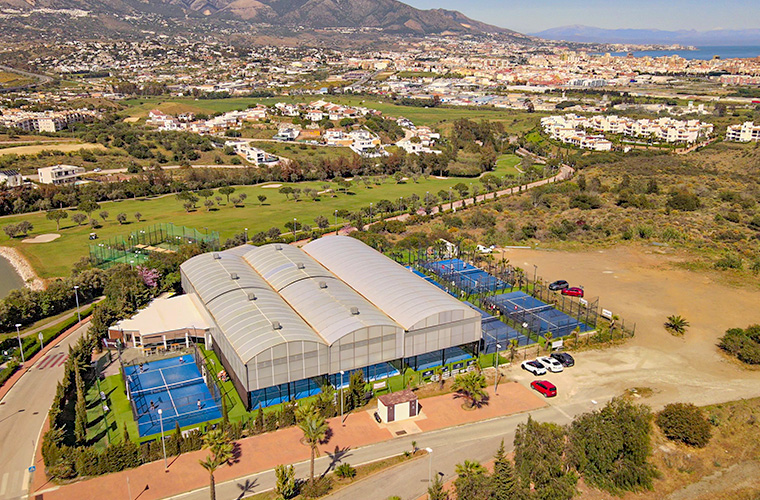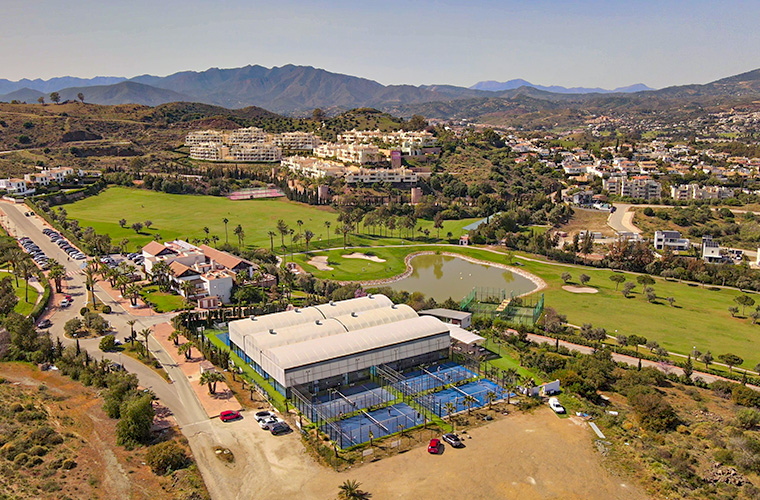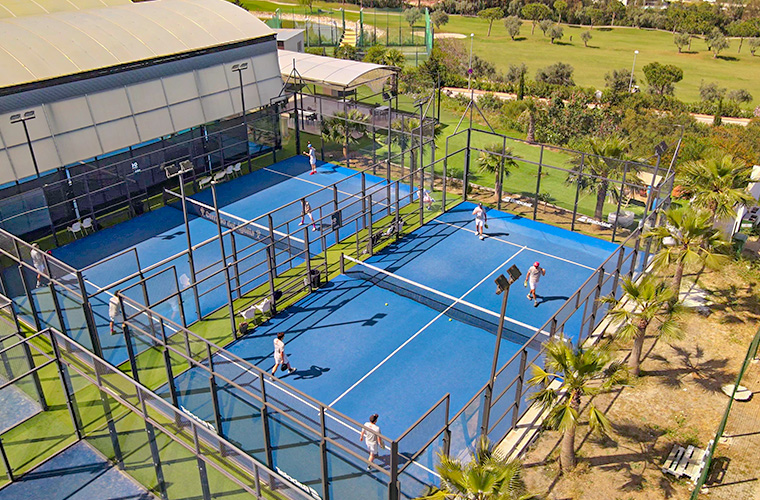 Welcome to our luxury villa, featuring a modern kitchen with spacious living room, five bedrooms, and stunning terraces with a swimming pool. The villa comfortably accommodates up to nine guests in double bed and single, and with the bunk beds it can extend the group to a maximum of twelve people.
Indulge in the perfect blend of luxury and sports by enjoying a game of padel at the popular Cerrado del Aguila Padel Club. This option creates an unforgettable padel holiday experience for families and friends alike. Near to the villa, you'll find a wide range of convenient services for your stay.
At SportsClubTour, we pride ourselves on taking care of every detail to ensure a seamless experience without forgetting to arrange a professional padel experienced tailored to your group's specific needs and characteristics.
Cerrado del Aguila Padel + Hotel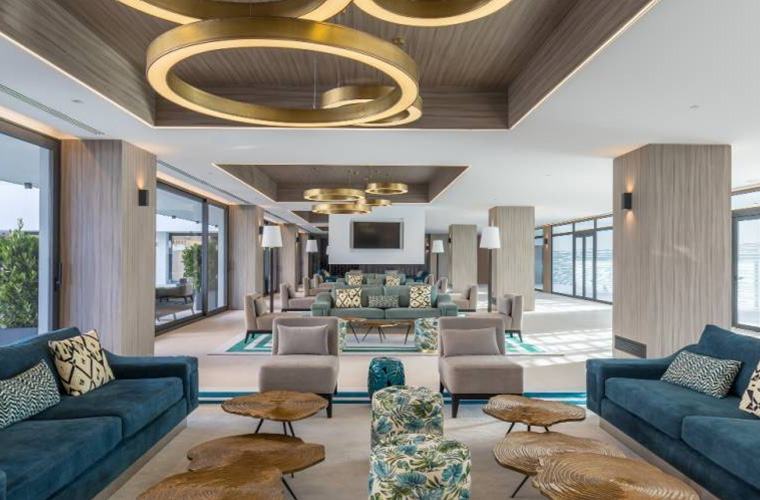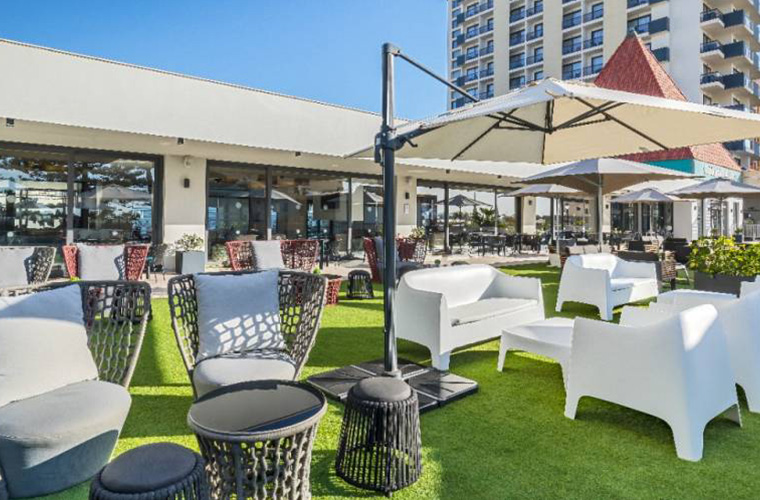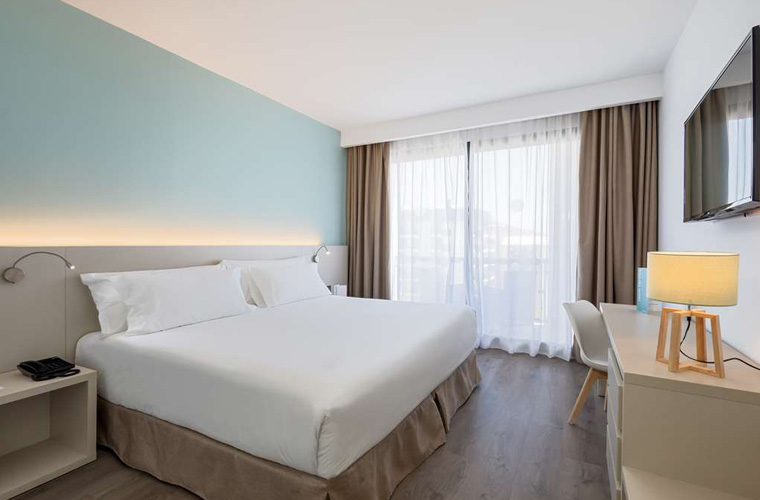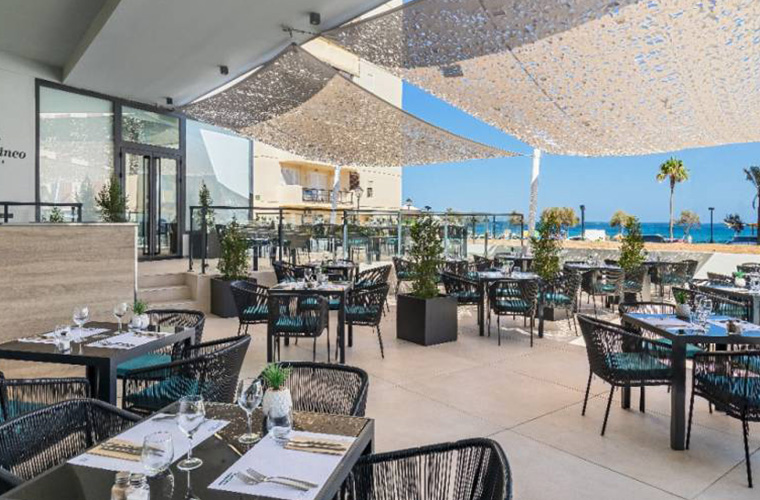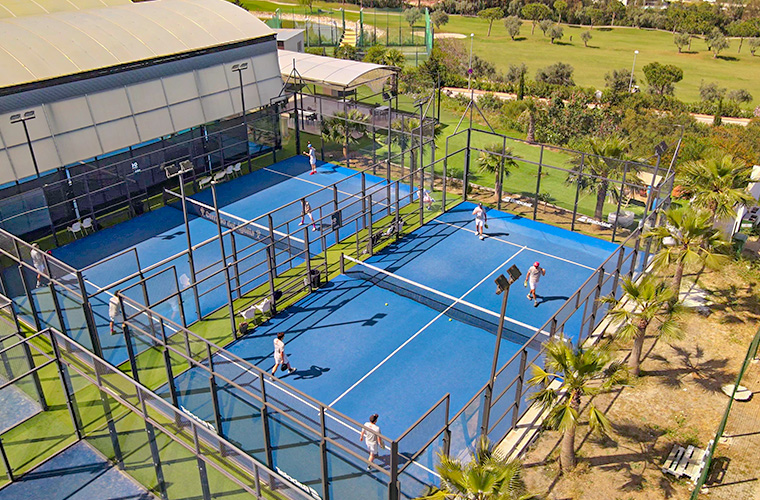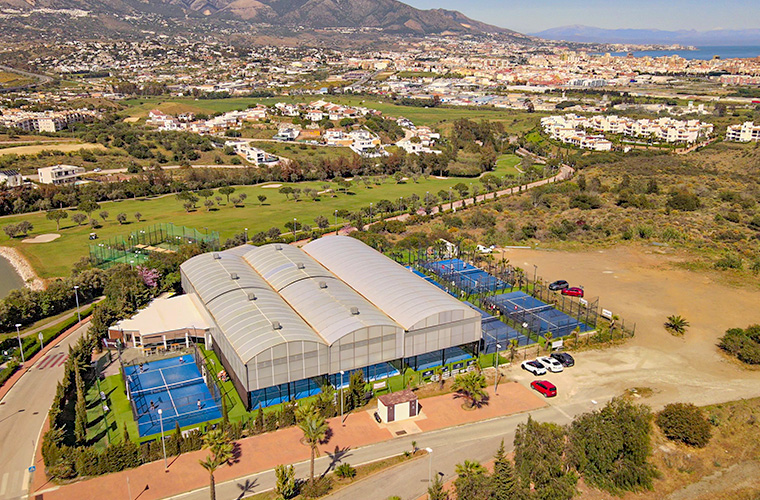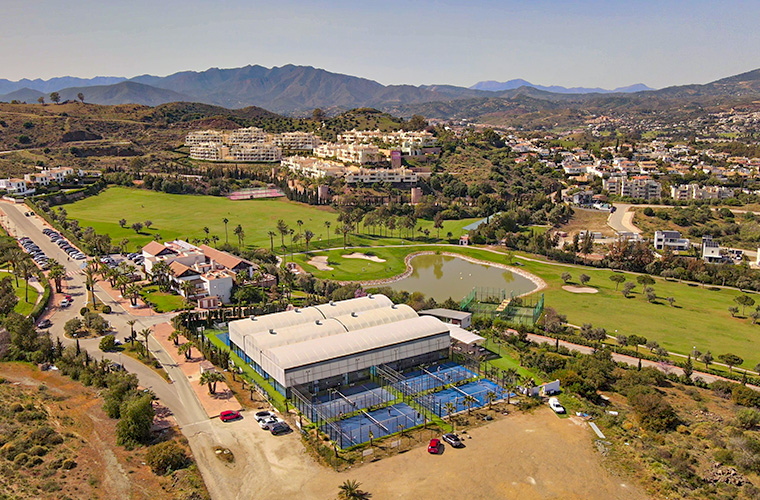 Combine the distinction of accommodation at 4 star hotel with personalized padel training at Cerrado del Águila. This exclusive package will provide you with a comprehensive experience, where you can enjoy your stay in first line of the beach while honing your padel skills.
Experience top-notch padel training, meticulously designed and tested to offer a personalized and efficient experience. Our highly qualified trainers will be at your disposal, ready to assist you in improving all aspects of your game. Whether you're an enthusiastic beginner or an experienced player, we will tailor each training session to your individual needs, ensuring exceptional results and optimal progress.
Book now and get ready to embark on an unparalleled experience that will surpass all your expectations in Fuengirola!
About Cerrado del Aguila Padel Club
The popular Cerrado del Aguila Padel Club is undoubtedly one of the most sought-after padel destinations in Malaga. Its state-of-the-art facilities boast 13 high-quality padel courts, including 6 covered courts. This makes it an incredibly enticing choice for avid players, as it ensures availability regardless of the ever-changing weather conditions.
The airport is located just 20 min drive from the club with a is simple and direct connection.
The club is designed to create a comfortable and social experience where the bar/restaurant, the shop and the padel courts merge in good armony where you can enjoy great social times playing padel.
Moreover, this club stands out as one of the most vibrant social hubs in Mijas Costa, Málaga. Each service offered provides an invaluable experience to players eager to engage in the academy, mix-ins, matches, tournaments, and even for aspiring professionals who find this place in this extraordinary padel club.
Undeniably, an incredibly captivating option for anyone seeking an exceptional padel experience, complemented by a fantastic stay in Fuengirola or Mijas. These charming locations offer attractive beaches, delightful restaurants, and a vibrant nightlife, making it the perfect combination for a truly memorable experience.
Get an offer for your next padel holidays at Cerrado del Aguila Padel Club
We will provide you the best price.
Fill the form and will recieve an offer as soon as possible.
The bookings will be directed registered in destination.
We are aware and we are against spam, you will never receive any commercial from SportsClubTour without your consent.
Responsible: SportsClubTour.com, being the purpose; open communication with the user by email or telephone to send information about the requested information and electronic communications , such as: bulletins (newsletters), new posts (posts), commercial offers.
Legitimation: Consent of the interested party.
Recipients: your data is hosted on my email marketing platform located at Hostinger International Ltd. and mailchimp.com registered trademark of The Rocket Science Group both as SportsClubTour.com email marketing service provider. You can exercise your rights of access, rectification, limitation or delete your data at info@sportsclubtour.com.
For more information, see our Privacy Policy and Legal Notice.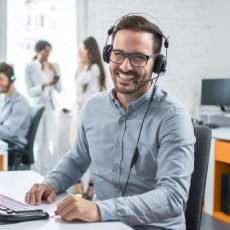 You can always contact customer support if you have any doubt about your padel camp.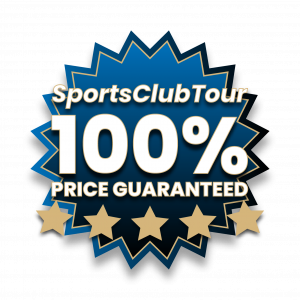 {{ reviewsTotal }}
Review
{{ reviewsTotal }}
Reviews
More padel clubs in Málaga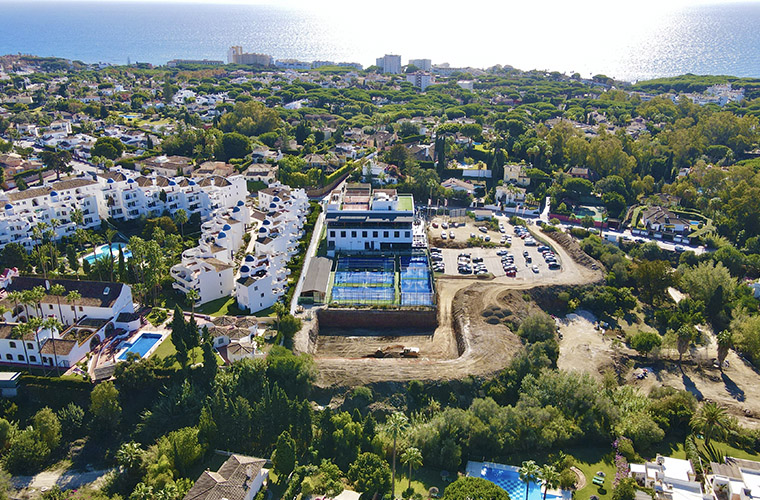 Oxygen Padel Club Calahonda
Marbella Sports and Padel Club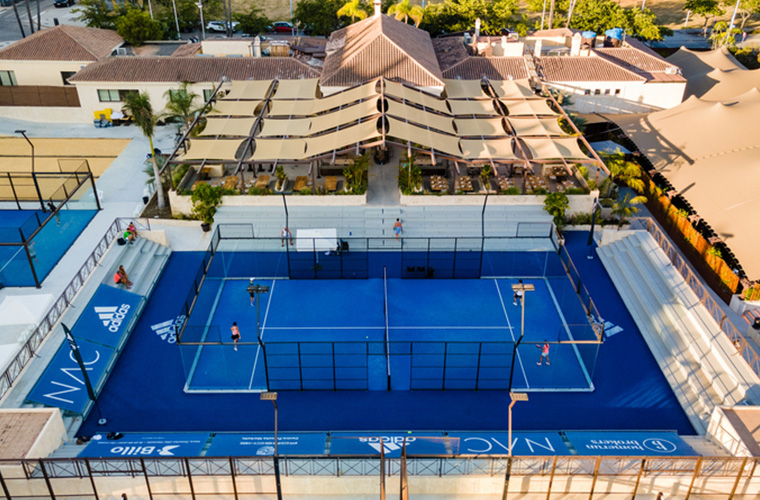 Nueva Alcantara Padel Club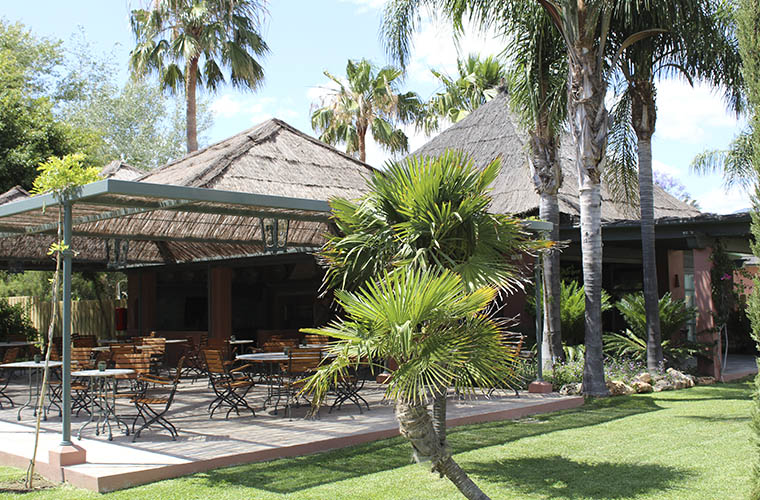 Villa Padierna Padel Club
Nearest Padel RESORTS in Málaga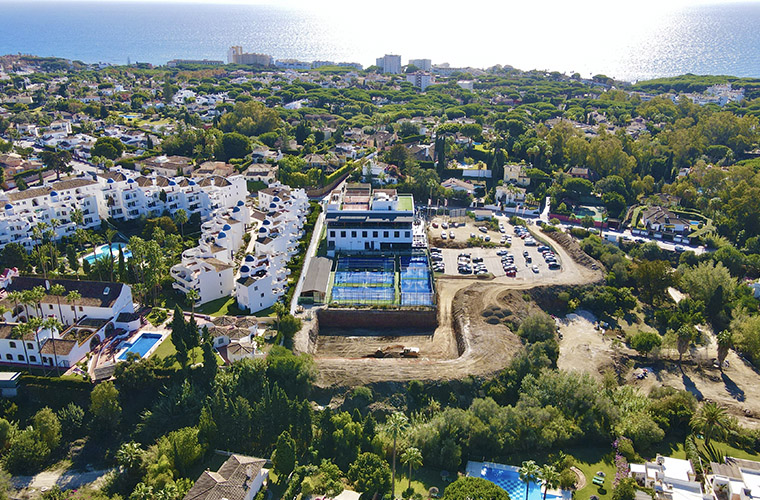 Oxygen Padel Club Calahonda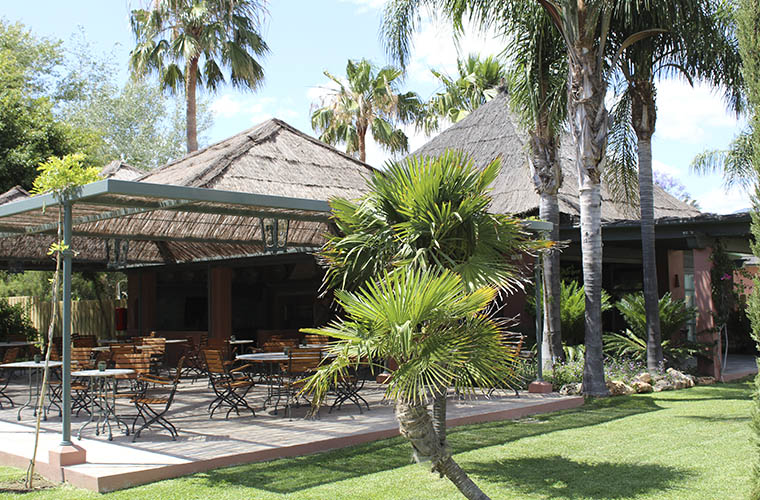 Villa Padierna Padel Club
Puente Romano Beach Resort
Nearest CLUBS + HOTELS in Málaga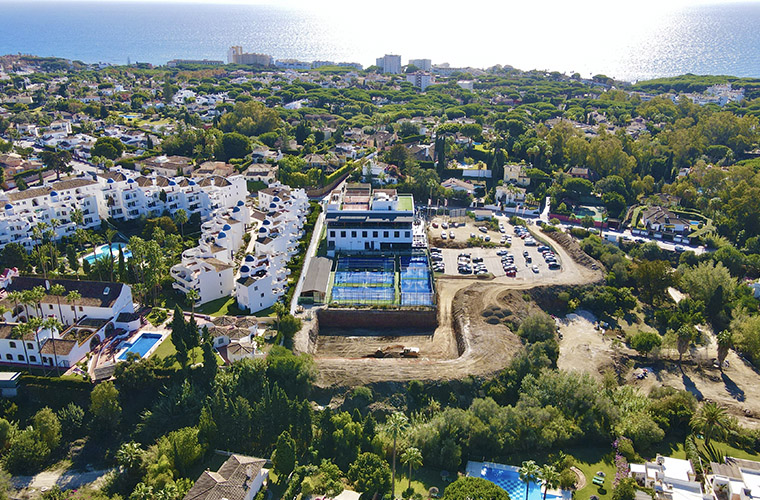 Oxygen Padel Club Calahonda
Marbella Sports and Padel Club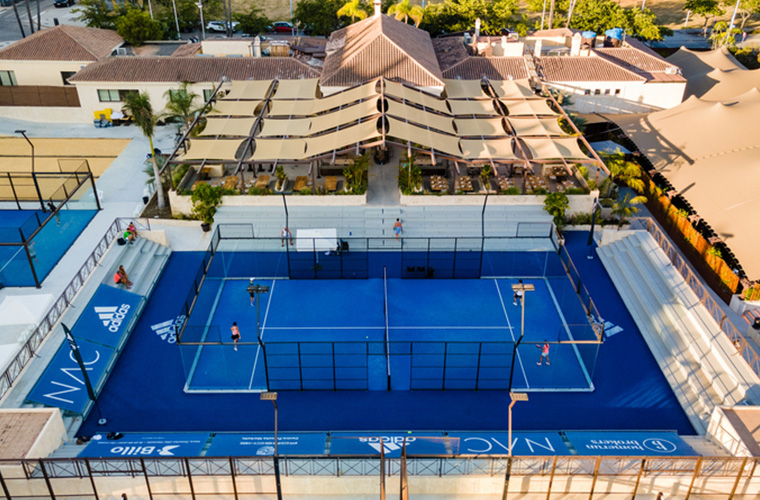 Nueva Alcantara Padel Club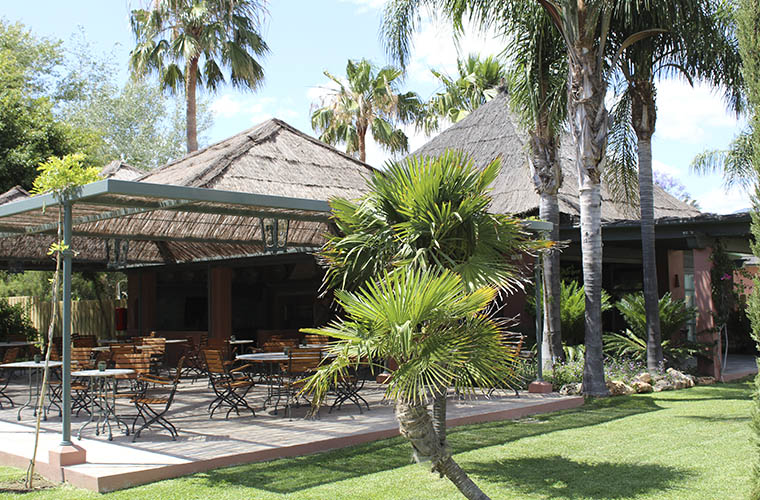 Villa Padierna Padel Club
Nearest CLUBS & VILLAS in Málaga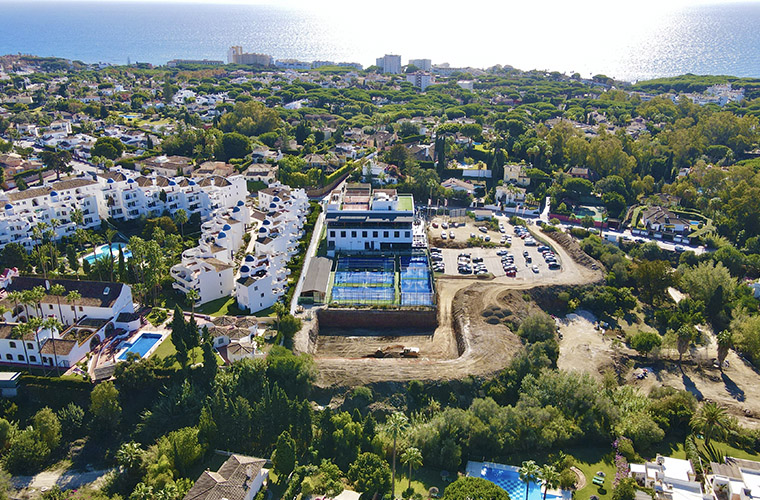 Oxygen Padel Club Calahonda
Marbella Sports and Padel Club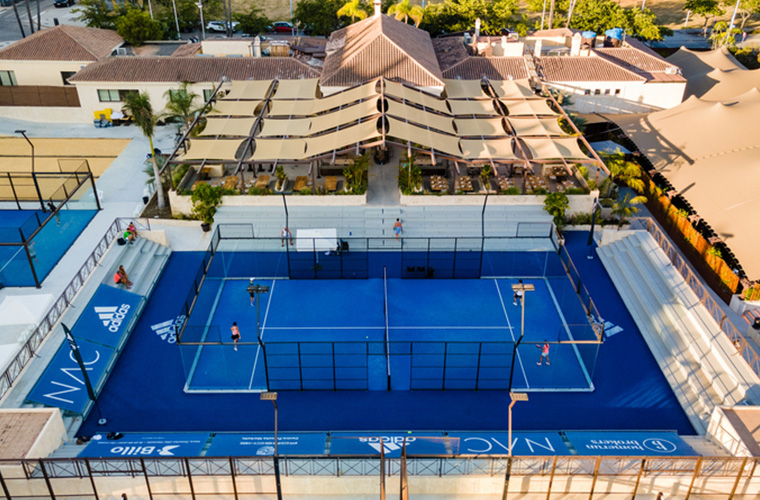 Nueva Alcantara Padel Club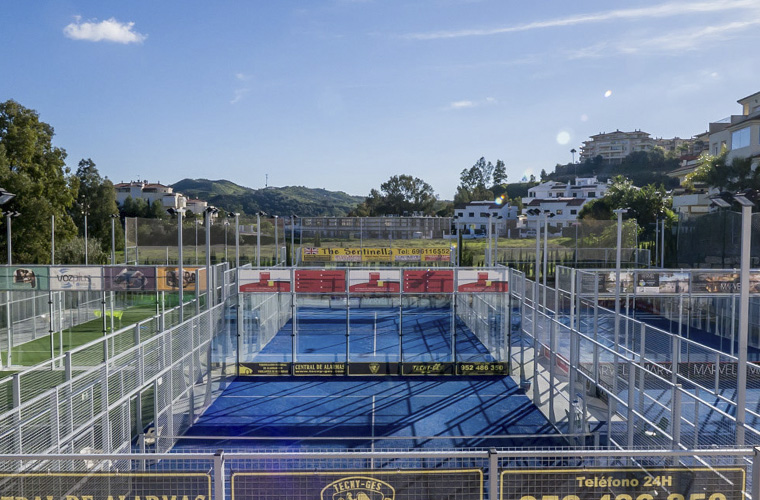 Padel Club Raquetas de Mijas