LEARN HOW TO DO THE 10 MOST IMPORTANT PADEL SHOTS, PERFECTION YOUR TECHNIQUE WITH THE VIDEO LESSONS AND TIPS.
1. The Forehand: It is normally used for the return and to defend and not much power is needed, the forehand is more a transition or/and placement shot.
2. The Serve: This padel shot is not as important as in tennis, although if you execute correctly will give you a good advantage in the net position.
3. The Lob: For many it´s one of the most important padel shot, this defensive shot will help you to prepare a counterattack, take the position on the net and take pressure off the opponent. Controling this shot you will have a great advantage in the matches.
4. The Volley: (forehand and backhand): It´s part of the attack shots of any padel player. Definitely the most important shot in padel to win points, obligate our opponets to defend and create instability in their game. 
5. Back Glass: A great ally. Very useful, especially when the opponent sends you a lob that you cannot attack. It´s a defensive shot that gives you an extra time to decide where to play, it is very difficult for you to attack and make winner but controling this shot will frustrate your opponents and obligate them to take more risk for winning.
6. La Bandeja: It´s an intermediate shot between attack and defensive padel shot, very difficult to executate but will give you the oportunity to continue your attack at the net, it´s a very useful and obligates your opponents to defend and go back.
7. The Vibora: Intermediate shot between the smash and the bandeja. It is used to define the point or to press the opponents, depending on which part of the court it is played from. It is very useful for players who do not have a very powerful smash.
8. The Smash: The most powerfull shot in padel where will give you the opportunity to finish the point but executing it incorrectly can leave a clear opportunity of attack to your opponent, very importan to decide correctly whe to do it.
9. The Shot in 3: Same technique as the smash with the objetive to make the ball bounce very hard at the wall to take off the padel court in one of the sides.
10. La Chiquita: A soft padel shot that will obligate our opponent to hit the ball lower than the net size, it´s very usefull when opponents are coming to attack or are already attacking at the net, the placement is the key of this shot.
Many of this shots have different ways to execute it, depending on the EFFECTS of the ball.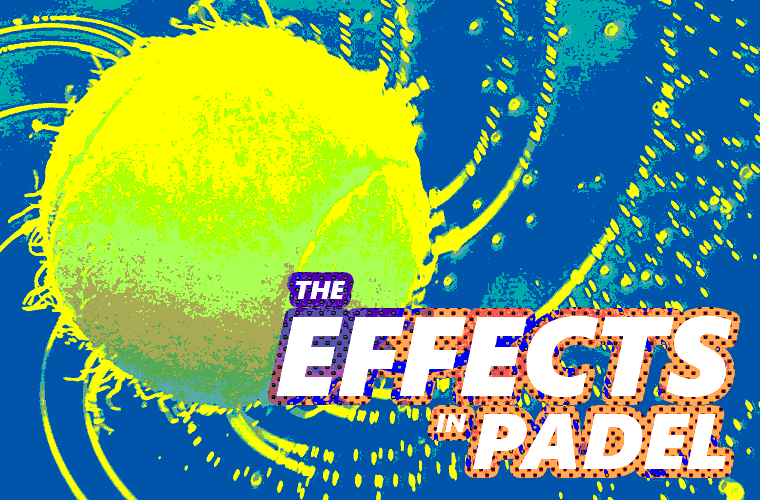 VIDEO LESSONS
THE FOREHAND
THE SERVE
THE LOB